Beekeepers (Aug. 31)
Excellent article; local journalism at its best! Thank you for covering this important topic. It is so encouraging to see the Board of Supervisors re-examine an issue and act on their deeper understanding!
CONSTANCE ALEXICH
Very grateful for this decision. Glad the voices of local beekeepers were heard by Healdsburg City Council and by the Board of Supervisors!
JANICE BLALOCK
Great article. Much more information than anything written on this subject by the Press Democrat.
I was amazed that the county Board of Supervisors entered this agreement with Tauzer without doing any research at all.
While agriculture needs honeybees, Sonoma County should not become an off-season dumping ground for hundreds if not thousands of commercial bee hives
DENNIS BYRNE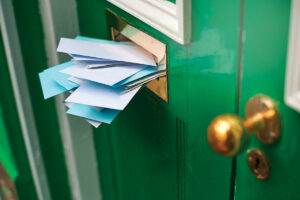 SMART Station (Aug. 24)
People are putting the cart before the horse. It will take years to rebuild the RR bridge over the Russian River. Look how long it took to rebuild the antique 1921 truss bridge.
I see all the RR ties in readiness across the tracks from the old RR station. LOL! They will need that creosote to last long enough to be used. Healdsburg and the "SMART" train crack me up.
TIMMY TAES
The existing depot has parking, room for buses and multi tracks for train car storage.
Also the roundabout will not be blocked till Cloverdale is in the mix. Go to Europe and see where the majority of the stations are located. Folks will walk less than half a mile with ease. Also for those who can't walk, a city shuttle can be used.
ROGER (no last name given)
Leave appropriate comments on stories at healdsburgtribune.com, or send directly to [email protected].