The news earlier this year that the Bear Republic Brewery, long associated with a popular brewpub and restaurant in downtown Healdsburg, had been sold to Drake's Brewing Company of San Leandro surprised many fans of their signature brew, Racer 5 IPA. The sale included the recipes, formulas and intellectual property of Bear Republic.
Since then, the Bear Flag brewing team has fully merged with Drake's to continue producing the race-car-themed beers that have characterized the brand since its formation in 1995. Popular labels such as Racer X, Red Rocket and Hop Rod Rye, as well as its signature IPA, Racer 5, will continue to be produced and marketed by Drake's.
They recently released a Racer 7 Hazy IPA, to keep up with current popularity of "hazy" brews created by a secondary fermentation process and resulting in a less bitter, fruitier taste profile.
But as summer begins, the finality of the sale is inescapable—their custom-built brewing and production facility in Cloverdale was listed for liquidation in May, and the bidding process for the facilities ends this week.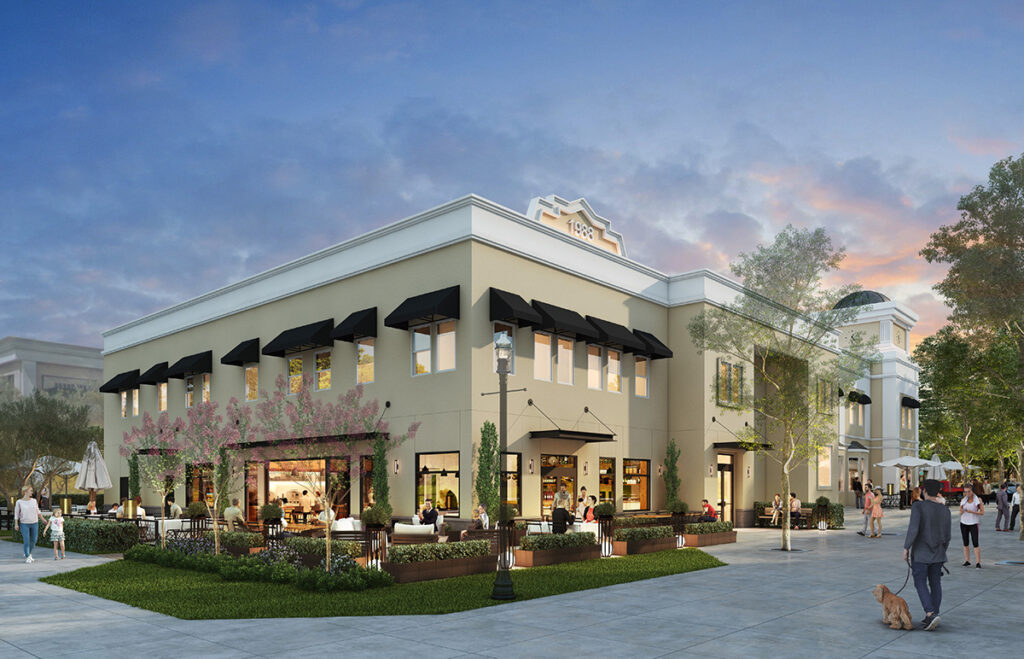 Restaurant
Almost concurrently, a significant remodel of their former Healdsburg restaurant and brewery is nearing completion, to make it more appealing to any tenant who might want to move into the downtown location opposite West Plaza Park, according to local realtor Eric Drew.
"They are upgrading to a 'warm shell' to be available for a tenant," said Drew. The upgrade was necessary following Bear Republic's 24-year tenancy at the property, as well as its earlier uses. "The restaurant space at 345 Healdsburg Ave. suffered 30-plus years of minor water leaks in the bathrooms, kitchen and bar areas (that) caused extensive damage to the building," Drew continued.
Of the search for a new lease for the location, "There is no deal in place, but we are talking to a few interested parties," said Drew.
The 25,439-square-foot two-story building is built for a restaurant on the ground floor with office space above. The current remodel is expanding outdoor dining for the downstairs restaurant, according to Drew. He said there are a couple possible tenants in negotiation for the location, and expected an announcement later this year.
When asked when a new restaurant is likely to open in the location, Drew deadpanned, "Sometime this decade, I'm sure."
The Bear Republic restaurant was the fourth restaurant in that space, according to Drew, who with Dana Woods has represented the owners since the building was constructed in 1988-89. The first one was Vintners Grill, a brewpub that failed, followed briefly by CW Ducks and in September 1991 by Matuszek's, a Czechoslovak cuisine restaurant.
The Bear Republic restaurant opened in November 1995 and closed its doors in 2019.
Along a parallel track, Bear Republic started building the Cloverdale brewing facility in 2005,. And though they moved most of their production north, they didn't shut down their Healdsburg restaurant for another 14 years.
They never had plans to open a Cloverdale brewpub, but did open the Lakeside Brewpub in Rohnert Park in 2017. That location shut down for "hibernation" over the winter, with a promise to reopen in Spring 2023. It never did so, and is now listed as permanently closed.
History
Bear Republic Brewery was established by Richard R. and Sandy Norgrove in 1995. Their son, Richard G. Norgrove, has served as brewmaster from the beginning.
The brewery gets its name in recognition of the first modern microbrewery in the state, New Albion, which was founded in Sonoma, California, in 1976. Sonoma was the city where the "Bear Flag Republic" was founded in 1848, so-called because of the grizzly bear on its flag, an image that remains on the state flag of California today.
For its part, Drake's began brewing kegged beer under that name in 1989 as Lind Brewing; it was sold to Berkely's Triple Rock in 2008, and has been owned since then by John Martin and Roy Kirkorian.
"This partnership is really an opportunity for Drake's to lean into the creativity of this process and demonstrates our commitment to serving the Northern California craft beer community," said Martin when the deal was announced. "We look forward to working with the Norgrove family and to ring in the next chapter."