By Christian Kallen
It only took about half an hour for the Healdsburg City Council to make up their collective mind in choosing two out of eight applicants for cannabis business licenses in town. And, after a full year of process, eight months of application and review, an hour of presentations by the eligible candidates and 90 minutes of public comment, the council quickly decided to award the much sought-after licenses.
Asked by Mayor Ariel Kelley to name their three top candidates, the result was surprisingly uniform. All five council members listed JF Healdsburg, doing business as Jane, and 465 Retail, dba Solful, among their choices. Chris Herrod's third choice was Mercy Wellness, while the other four—Ron Edwards, Evelyn Mitchell, David Hagele and Kelley herself—included Garden PARC, dba Sparc, in their selections.
With near unanimity among the electeds, Kelley cut to the chase and suggested the licenses be approved for Jane and Solful, and without much further debate the council unanimously voted to do so.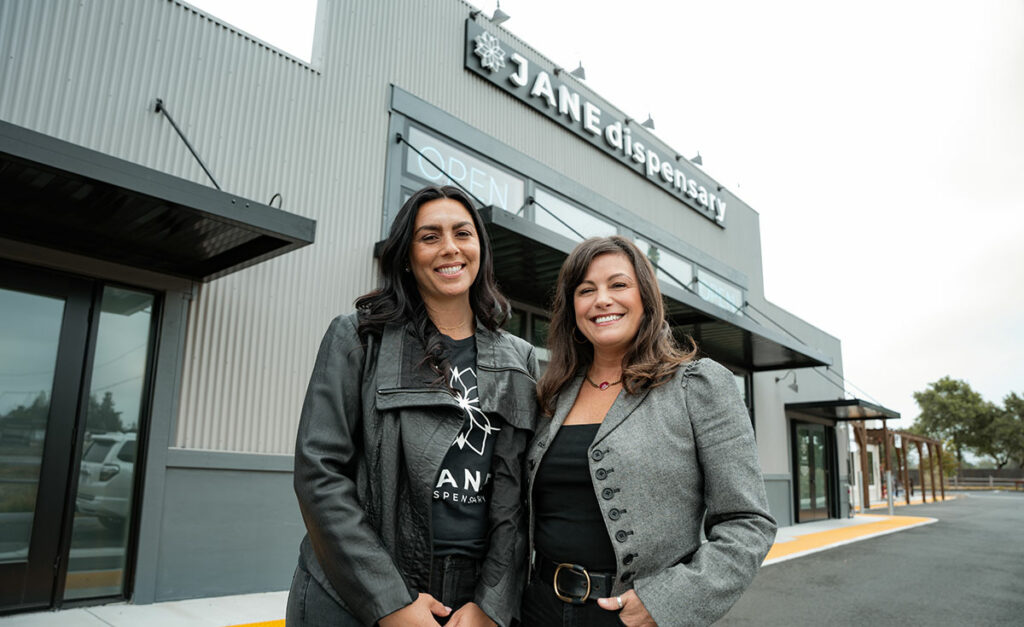 "I, too, was surprised by how quickly we reached consensus," said Kelley the following day, "but applaud a very thorough process led by our staff, which provided all of the information we needed to deliberate and reach consensus."
But getting to the vote was more than half the fun—far more. All of the applicants who filed for the two cannabis business licenses were deemed eligible by the city staff who conducted the interviews and scored the tests—Chief of Police Matt Jenkins, City Planning Director Scott Duiven and Finance Director Katie Edgar.
Concerns of disruption, as has occurred at previous cannabis hearings in other jurisdictions, or "bombing" by uninvited off-topic speakers as has plagued other public meetings recently, proved unfounded. Instead the meeting was systematically run by the clock, and productive.
The uninvited speakers probably would not have found a place to sit, anyway. With Fire Marshall Lance McDonald keeping a close headcount at the door, the Council Chamber limit of 98 was never reached, though another 30 or so people patiently waited in the hallway to provide their endorsement of one applicant or another.
The Show
The applicants made their presentations in alphabetical order, each taking eight minutes (as the countdown clock dominated the video screen) to make their case. First up was 465 Retail, dba Solful, with owner Eli Melrod on hand.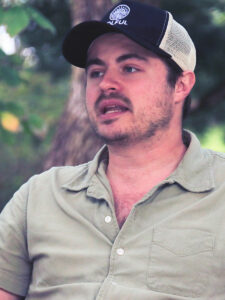 The most controversial aspect of Solful's pitch may have been their chosen location, a 100-year-old, two-story house at 465 Healdsburg Ave. next to a driveway leading to Goodwill. Indeed, Melrod said it was "hard to find the right location, one that was a fit for us and for Healdsburg."
That location drew surprisingly high marks from the city review panel, who said, "The location provides a unique opportunity for supporting activation of the northern portion of the downtown commercial district along Healdsburg Avenue and is the most pedestrian-friendly of the proposed locations."
With another dispensary in Sebastopol and one in San Francisco, Solful was a serious candidate from the outset, and their first-in-line presentation didn't hurt. It was followed by Chroma, dba Thi Wellness, which surprisingly was a first-time applicant for a permit anywhere. However, it was supported by Element 7, a national company with multiple operations in California, Washington and Nevada.
Garden PARC, dba Sparc, was next up. Co-owner Erin Gore, a longtime Healdsburg resident who runs a cannabis manufacturing company called Garden Society, played on her local connections to the hilt. Her business partner Erich Pearson, also at the podium, said nothing—his company, SPARC, is one of the most experienced in the Bay Area, with two dispensaries in San Francisco and three in Sonoma County.
They were followed by JF Healdsburg, dba Jane, and here the applicants again played up their local roots and majority female ownership. One of the owners is Whitney Opperman, whose last name has been familiar to Healdsburg and interstate trucking operations for decades.
The company already has two dispensaries in operation, in Santa Rosa and Cotati, and their chosen location in the former plywood mill at 44 Mill St., a building they will share with Coyote Sonoma, offered a discrete alternative to a visible presence.
Kure Wellness, a Mendocino dispensary operator in business since 2015, touted its chosen location at the former Hudson Street Design address, but the council was clearly in a locals-first mood. That brought up Mercy Wellness of Cotati, which if not technically local, was the most visible of the eight applicants in town during the past few months.
The Tell
In the long run, that visibility may have hurt Mercy. The busy corner of Healdsburg Avenue and Dry Creek Road was seen by some as an advantage—"Staff prefer the site location over most others," read the applicant summary—not least because the former DiVine Pizza has been empty for a long time, and its "in an active commercial area with high visibility."
Mercy also drew a bulk mailer from a mysterious source opposing the location, and it was never clear who sent the postcard and why. Was it a sincere, if anonymous, objection? A competing applicant trying to drum up opposition? A false flag operation? Majority owner Brandon Levine took time to contest its assertions, saying it was "likely sent by one of our opponents," but ultimately the postcard may not have mattered after all.
OTC (Off the Charts), though a high scorer in the city's ratings, couldn't overcome skepticism of its low-cost, high-volume business model. Flora Terra's Sonoma CHO proposal for a tucked-away Moore Lane location concluded the applicants' dog-and-pony shows.
For the next hour and a half, some 40 people took up to two minutes each to make their endorsements, tell their stories, vow their support and, occasionally, criticize an applicant in the extended public comment period. While individual testimony could be affecting or thought-provoking, it was hard to tell whether they affected the final preferences of the five council members who held the decision in their hands.
Following a "bio-beak," the council returned shortly after 8pm, trading observations about what mattered to them as council members, and for Healdsburg: a local connection, a good location and positive social equity.
"Ultimately, it was clear very quickly via our straw poll that there was a very small group of operators that ranked in our top tier and that was based on the robust process that led up to last night's vote," said Mayor Kelley the next day. "And within that poll, two dispensaries had unanimous support from all five council members."
Assuming the city makes the final approval of building permits and review, Jane hopes to open in April 2024, and Solful in the summer.
The video recording of the Nov. 13 Cannabis Review meeting is available at .facebook.com/cityofhealdsburg.