As part of City of Healdsburg's "efforts to foster and enhance our creative community," it was announced last week that the city's first Public Art Grant Program is looking for applicants. This program is one of the outcomes of the recently adopted Arts and Culture Master Plan and marks the city's first grant program specifically for the local creative community.
"Our city is a place where creativity thrives, and we believe public art is an important part of that. We are looking for artists who can bring unique and thought-provoking pieces to our public spaces," read the press release announcing the grants.
Eligible applicants include local artists, creators and non-profit organizations interested in expanding the role of arts in the community. Any artwork that is intended to enrich the public environment for city residents and visitors is eligible, including sculptures, murals, paintings, graphic arts, mosaics, photography, crafts, mixed media, environmental works and performing arts. The art may be temporary or permanent.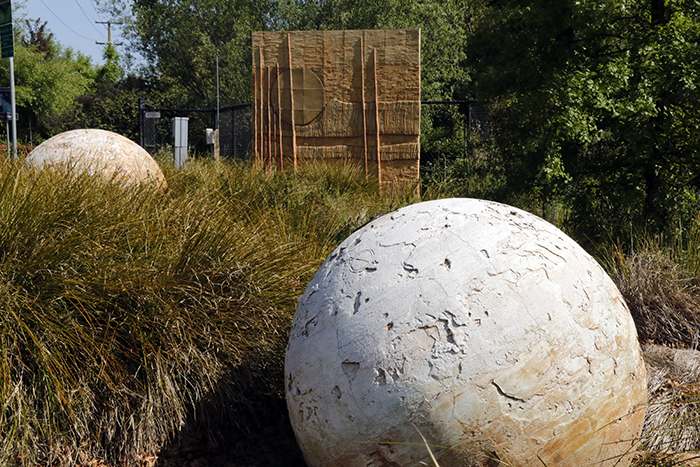 Up to $40,000 is available for this round of grants, with up to $5,000 for arts organizations and nonprofits, about half that for individual artists.
Currently the city works closely with the Voigt Family Sculpture Foundation, and that program will remain in place. "The Healdsburg Public Art Grant will continue to interface with the Voigt Family Foundation donations. Both programs will continue to support local artists in creating public art that enriches our community," said recreation manager Garrett Perdigao.
"We are excited to see the impact these programs will continue to have in promoting creativity and enhancing the beauty of Healdsburg," said Perdigao.
Applications are due by May 10 at 5pm, and artists from all backgrounds and mediums are encouraged to apply.
For more information and to apply, visit healdsburg.gov/1080/Healdsburg-Public-Art-Grant, call Community Services at 707-431-3301 or email [email protected].