Corazón Healdsburg, the 7-year-old community services nonprofit, called on some old friends to help kick off Hispanic Heritage Month. Once called "just another band from East L.A.," four-time Grammy Award-winning Los Lobos will return to the Raven Theater on Oct. 1 to celebrate their own 50 years of music-making and weave together Healdsburg communities through their music.
Los Lobos has played the Raven at least twice previously, and performs in Sonoma County relatively often—most recently at the Luther Burbank Center, in March. But, like the Grateful Dead or the late Jimmy Buffett, Los Lobos has a dedicated fan base that recognizes every concert is different, and every concert is excellent.
"I've probably been to over a hundred shows," said Carlos Carrera, of Healdsburg, with a laugh. "I started following Los Lobos around 1985, when I was a student at San Diego State." But he also had family in Massachusetts, which may have been the key connection.
When Rolling Stone magazine named Los Lobos the top university touring band in the mid-'80s, said Carrera, "They started doing concerts along the Northeast and they were looking for authentic Mexican food. They landed at my brother's restaurant [La Veracruzana in Northampton] and year after year they've been going there."
And year after year, Carrera has seen their shows, and come to know the members of the group. "And besides being great musicians, they're wonderful individuals and all family guys," he said.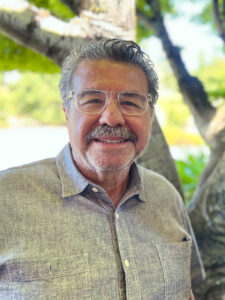 Los Lobos formed in the late 1970s in East L.A., hit it big with the 1984 studio album How Will the Wolf Survive, and became international stars with their soundtrack to the 1987 film La Bamba, about Richie Valens.
Of course, Carrera is the chairman of the board of directors of Corazón Healdsburg, which in just seven years has woven itself into the fabric of community life like few other organizations, businesses or agencies in town. So, when it was time for a fall fundraiser for the community nonprofit, Carrera knew just who to call.
Community
Corazón Healdsburg was founded in 2016, with a rainy-day Dia de Muertos celebration on Center Street just off the Plaza. "If you remember, in 2016 Donald Trump had just been elected, so there was a lot of tension in the community around immigration status, and heated rhetoric coming from the president-elect," Carrera said.
That environment inspired a lot of engagement with Corazón right from the beginning, and over time the engagement has only grown. Now Corazón has focused its diversity of programs at the Healdsburg Community Center, sharing the former Foss Creek Elementary campus with City of Healdsburg's Community Services offices.
"Corazón is a very important partner for Community Services," said the department's director, Mark Themig. "The Corazón team helps us connect with a large segment of our community in ways that we can't. We are excited to have their services fully wrapped back into the Community Center's operations."
The cornerstone of the organization is its Family Resource Center, providing services such as financial coaching and direct assistance, mental health and wellness, and referrals to partner agencies in the area. Education is also key: an array of "cradle-to-career" academic development programs covers the spectrum from prenatal to early childhood, up through and including adult education.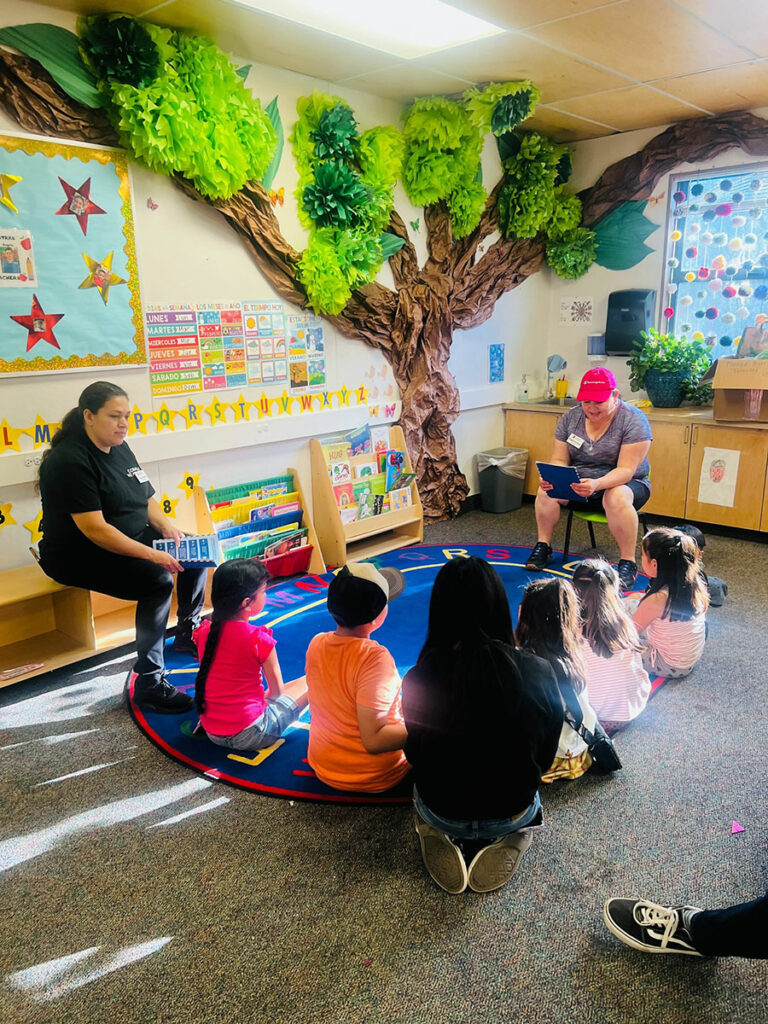 For instance, the "FirstGen" program offers college counseling for area high school-age students who are on their way to becoming the first in their families to attend a four-year college, preparing them for full engagement in civic life and career possibilities.
Other services include a child care center at the 1557 Healdsburg Ave. campus, where parents engaged in community events can rest assured their niños are supported and nurtured. It's not an inconsequential service: as the City of Healdsburg has increased outreach to the local Hispanic community, seeking greater involvement in civic life, parents have been able to take a greater role knowing their children are cared for.
More than half of the respondents to the city's recent budget survey identify as Latino or Hispanic, with 109 budget surveys completed in Spanish. The ongoing Diversity, Equity and Inclusion (DEI) initiative has further woven the Spanish-speaking community into the fabric of Healdsburg, to everyone's benefit. A final evaluation of that program is scheduled for the Oct. 23 City Council meeting.
As one crisis after another struck Healdsburg and the nation during the past few years—the Kincade fire, the COVID pandemic, economic uncertainty—Corazón Healdsburg has responded to the sudden shifts with flexibility and efficiency.
But as its budget for programs, services and administration grew to over $4 million in expenses, the parallel need for revenue also increased, so the opportunity for a benefit concert with Los Lobos was too tempting to pass up.
50th Anniversary
2023 marks the 50th anniversary of the release of the first Los Lobos record, the seven-song EP … And a Time to Dance. First and foremost a loyal band of musicians, the band has had almost zero personnel changes during its half-century ride. David Hidalgo, Cesar Rosas, Louie Perez, Conrad Lozano and Steve Berlin still form the roster of the band, performing almost every show together.
Carrera thought to check on the band only a couple of weeks ago. "I saw that they had a Monterey date on Sept. 30th, and I said, 'You know, they're going to be up here anyways, let me see if we can get them to come to Healdsburg.'"
Los Lobos will take the stage on Sunday, Oct. 1, following an opening set by blues-and-gospel performer Erroll Thomas, with guitar phenom Anthony Cullins. "We saw him at the Elephant with Earl," Carrera said. "And man, this guy is going nowhere but up."
Los Lobos performs at the Raven Theater, 115 North St, on Sunday, Oct. 1, in a benefit concert for Corazón Healdsburg. Tickets are still available, including sponsorship-level packages for low-income members of the community, at corazonhealdsburg.org. Doors open at 6pm, music begins at 7pm.