A new group of dance-related teachers, students and professionals, the Healdsburg Dance Collective (HDC), will premiere with "Let's Dance," a show and dance party at the Raven Theater on Saturday, March 4.
The launch event begins at 7:30pm and will include performances by the UPside Dance Company, dance films and live music with local Americana band Mr. December, all followed by a dance party with DJ Glitterfox, set to last as late as 11:30pm.
The two dance films are from the UPside Dance Company, a contemporary dance company founded in Healdsburg in 2012 by Kate Ahumada and Tanya Tolmasoff. The local group emphasizes "bringing contemporary dance to unconventional spaces," according to their website.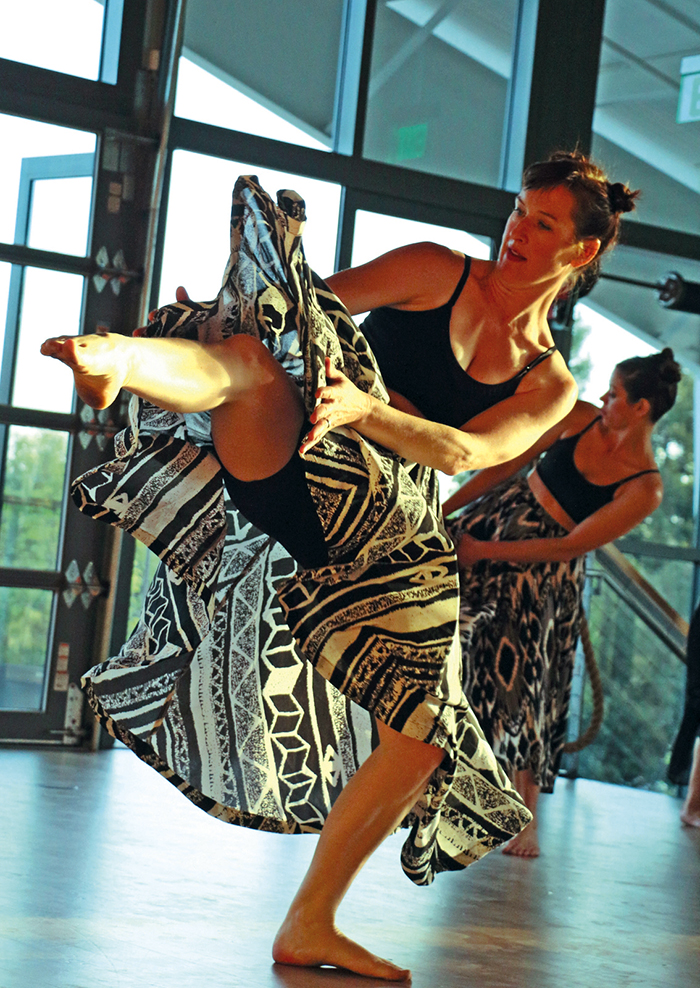 After Yoga On Center lost its 401 Center St. lease in 2021, the local UPside Dance Company lost its home and now operates out of Santa Rosa Junior College. With the pandemic-related closure of other studios in town, such as the Healdsburg Ballet, the company has yet to find a place to dance in Healdsburg.
The HDC has just been established as "a hub for all things dance" in Healdsburg by a group of local professional dancers and dance teachers, who recognized the need for a dedicated space for dance in town.
"With space at a premium, local dancers have had to move their practices to neighboring cities to teach, rehearse and create new work," said Erin Meyers of the Healdsburg Dance Collective. "Local parents of young dancers must transfer their kids to Windsor, Santa Rosa or Cloverdale to find classes."
HDC's ultimate goal is to operate out of a shared community space dedicated to dance, where HDC's founders and other local teachers can provide dance education and performance opportunities for children and adults.
Such a center could eventually draw choreographers and companies to perform or create new work in residency programs, attracting audiences from throughout Sonoma County or beyond.
HDC also hopes to produce public events that "get the general public dancing" and performances that "bring dance into unexpected places, in so doing highlighting our historic town and stunning natural settings," said Meyers.
Mark Themig, the city's community services director, said, "Dance would be considered art in the context of the city's focus on arts and culture, and we would support working on options to support dance," pointing out that the city hosts Ballet Folklorico at the multi-use Community Center.
'Let's Dance,' a family-friendly music and motion event, is on Saturday, March 4, from 7:30 to 11:30pm. Tickets are $25/adults, $15 for kids. Fun and festive dress encouraged.