The controversy surrounding Healdsburg's downtown hotel ordinance, which restricted new construction to five rooms per block face and was passed late in 2018 by a 4-1 vote of the City Council, took a new and for many unwelcome turn last week.
On Thursday, Sept. 7, the City of Healdsburg issued a social media notice via Facebook saying that the ordinance had been improperly "published," and was therefore invalid—allowing Piazza Hospitality to continue with their plans for a 16-room, 37-bedroom four-story hotel at 400 Healdsburg Ave.
That hotel project had been put at risk when a press investigation, published in the Tribune on Aug. 3 of this year, revealed Piazza had failed to meet the deadline for approval of their application by one day, which meant their planned hotel could not legally be approved.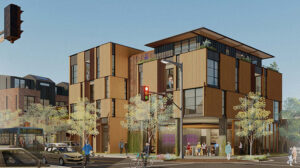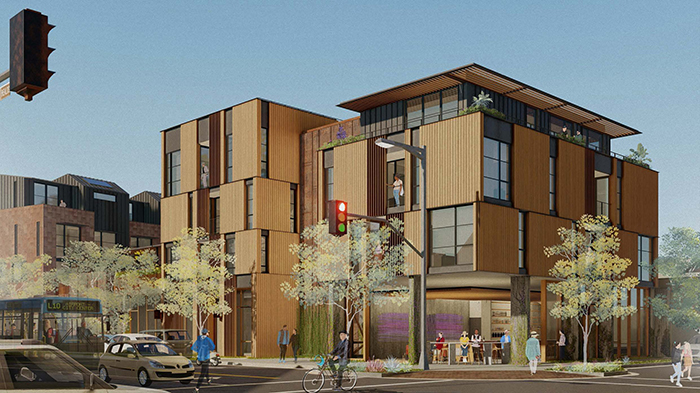 Piazza is the developer of the H2 Hotel, sister hotel to Hotel Healdsburg, and the Harmon Guest House. Another hotel would give the same body of owners a near-monopoly on downtown Healdsburg Avenue hotels.
Following that discovery, the City Council met at least twice in Closed Session, on Aug. 18 and Sept. 5, to evaluate a "threat of litigation" surrounding the permitting issue. At least one of those threats now appears to have originated from within city staff itself, and not from Piazza.
"In conducting an internal review, City Staff discovered the ordinance adopted on Dec. 17, 2018 was published incorrectly after adoption, rendering the ordinance itself invalid," read the Sept. 7 social media post.
The city's legal advisors held that the ordinance needed to be "published within 15 days after adoption in order to be effective." That meant it needed to be noticed in a paper such as the Healdsburg Tribune or Press Democrat within 15 days of the ordinance passage; this ordinance was only published 24 days later, in the Press Democrat.
The discovery prompted city staff to review several other contemporaneous ordinances for compliance, said city manager Jeff Kay. "Staffing has changed since 2019, and I believe our procedures are much improved, but this discovery is nevertheless troubling and warrants a careful review," he continued.
The recommended solution for the presumed invalid ordinance was for the council to approve the policy as an urgency ordinance at their Sept. 18 meeting, to take effect immediately without a 30-day wait period, to "ensure that the restrictions on new hotels within Healdsburg's downtown core will continue consistent with past City Council direction."
However, even as an urgency ordinance, an adoption of the 2018 hotel ordinance would still allow the Piazza hotel project to "continue through the review process," according to the Sept. 7 post.
The notice drew an immediate rebuttal from Brigette Mansell, who was mayor when the 2018 ordinance was passed. "WHY do we have to work this hard to get hard-fought, public good-focused ordinances to be ENFORCED in Healdsburg?" she posted on her Facebook social media account.
Responding to the city's announcement that the clerical oversight required another vote of the current council to re-certify the ordinance, but which would nonetheless allow Piazza's residence hotel at Healdsburg and North Street to continue, Mansell wrote, "This is highly disturbing news for Healdsburg residents and their elected officials who passed an ordinance … in 2018 [that] is now being manipulated by attorneys."
Mansell was not alone in suggesting that the new vote, if it was necessary, retroactively apply in full to its original passage on Dec. 17, 2018. Jon Eisenberg, a retired appeals court lawyer who now lives in Healdsburg, disputed the proposed re-vote for the 2018 ordinance if based on its "invalid" adoption.
"The publication statute does not require strict compliance with its timing provisions, but only substantial compliance,'" he wrote in a letter to Kay, city attorney Samantha Zutler and city clerk Raina Allen.
Eisenberg said the government statute that covers publication of an ordinance also allows for an "honest effort" to permit a new regulation to take place, "and no one can possibly be injured by the inconsequential omission; it should be held … that there was a substantial compliance with the requirement of the statute."
"This is a complicated situation," said Janis Watkins of Healdsburg, also a lawyer with a history of contesting the city's land use issues. "If you rush into this exemption, it seems like special treatment—another 'backroom deal,' so to speak."
Another possibility that both Eisenberg and Mansell favored was that even if a new vote was called for, it could be made to apply retroactively to its original effective date, Jan. 16, 2019—30 days after the council's Dec. 17, 2018 vote, effectively skirting the legal noticing requirement.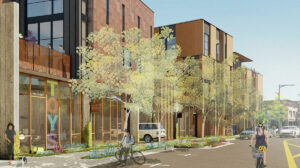 According to Mayor Ariel Kelley, these questions will be openly discussed and hopefully resolved at the Sept. 18 City Council meeting. "It's my understanding that the staff report that will be in the packet will include a variety of options, including adopting an ordinance, the mechanics of which could prohibit projects that don't yet have entitlements," she said this week, meaning the necessary approvals from the city to proceed.
Kelly pointed out that any project, including that from Piazza Hospitality, can only receive those entitlements by a vote of the Planning Commission. She cautioned, "Even if the council were to adopt an ordinance that allows this project to proceed, it still has to go through Planning Commission approvals. And that commission approval could also be appealed to the City Council."
All options for maintaining the integrity of the 2018 Hotel Ordinance, and the position of the Piazza project within it, are expected to be fully discussed at the next City Council meeting, on Sept. 18.
"There are numerous options for how the ordinance can be structured, and that will be made clear in the agenda materials that we are working on now. The council will have an opportunity to consider those options and provide direction," said Kay.
As always, City Council meetings take place on Mondays, beginning at 6pm, at the Council Chambers at 401 Grove St. In person attendance is welcome. The meetings are carried live on the city's Facebook page, at facebook.com/watch/cityofhealdsburg.
They are also held via Zoom, as described in the meeting's agenda: "Go to https://zoom.us/join and type in the Webinar ID: 815 8894 3494 or follow this link: healdsburg.gov/zoom (Pre-registration for the meeting is not required.)"