The Healdsburg Arts Festival, an anchor summer event at the city's Plaza for over a decade, returns after a challenging two-year hiatus for three days of visual, performing and culinary arts, Aug. 26–28.
"The festival demonstrates how art and creativity can lift all voices in the community through engagement, awareness and support," reads the message from Gina Riner, the director of the Healdsburg Arts Festival. The annual event is presented by the Healdsburg Center for the Arts, a nonprofit organization which recently moved their gallery to 334 Center St., just a block away from the Plaza.
This will be the festival's 11th year, and the planners have pulled out all the stops to include a diversity of artists, multi-ethnic foods, live music and other entertainments, kids activities and even a "Pie Parade" on Sunday, when attendees can get a free piece of pie.
"Although the festival is HCA's main fundraiser for the year," says Nicole Schlaeppi, HCA's vice chair, "it's also an important catalyst to bring community-building, creativity and connection through the arts to the Healdsburg community after years of COVID, multiple fires and flooding."
State Sen. Mike McGuire, a Healdsburg native—and so far the youngest city councilman we've had—applauded the return of the festival. Saying that the festival "is vital to the economic development and community cohesion of the Healdsburg community," McGuire added, "The festival follows through on their values by adopting a zero-waste environmental sustainability program, in addition to ensuring equitable pay for all of the festival's creatives."
Forty-five juried and invited artists will exhibit original works of art, including photography, painting, sculpture, jewelry, textiles, ceramics, mixed media, wood, metal and glass works, nearly all of them available for purchase at all price points.
"When you purchase an artwork, you will not only be taking home a beautiful and original work of art, but you'll be supporting the work we do to bring art and creativity to the Healdsburg community," McGuire is quoted as saying.
Ten of those artists will have live demonstrations of their chosen medium during the festival. Art demos include ukulele-making, fiber-art fine stitching, ceramics, woodworking, painting, co-creating poems, mask making, sketching and digital art.
Attendees will have the opportunity to stand in the shoes of the jurors by voting for their favorite artist. The artist with the most votes will be named the People's Choice Award winner, and be jury-exempt and booth fee-exempt for the next Healdsburg Arts Festival.
The HCA's board of directors will also select a Best Artist of the festival, and a Best Festival Booth award is also planned.
Hands-on art
Feeling inspired? Youngsters as well as adults can write and artistically represent Hands-On Haiku, using pens, pencils and paper, along with other art supplies, that will be featured at the festival and at a future Young Artist program event.
For kids only, a Little Picasso Art Zone will celebrate our youngest artists with a variety of creative activities on the Matheson Street side of the Plaza. Here youngsters can learn how to make piñatas and masks, paint and draw, create a musical instrument using recycled materials, learn printmaking, explore painting on rocks and more.
Meanwhile, a community art piece is being created, also on the Matheson side of the Plaza, but this is more than just a mural. High school teacher Linus Lancaster, an HCA board member, is building a cube sculpture with hand-drawn panels by local artist Rob Grist, and anyone is welcome to help paint it. The art piece will be on display throughout the festival weekend.
Food and wine
But it's not just acrylics, clay and twine at the Plaza next weekend. New to the festival this year is a Culinary Arts Pavilion, on the Plaza Street side, where local families who have lived in Healdsburg for generations will tell the story of their rich cultural heritage and family history through food and wine. Hungry festival attendees can find pasta dishes, charcuterie, delicious élotes—the classic Mexican street food of charred corn on the cob—tacos and carnitas, hamburgers, salads and sandwiches, ice cream and fresh-fruit cups.
There's also a living beehive exhibit, a Slow Food booth, a school demonstration garden on how to plant winter vegetables, tortilla-making and pie-crust demos, and much more.
Speaking of pie, 95-year old Lorraine Ham will lead a "pie parade" on Sunday, Aug. 28, at noon on the Plaza. Ham still uses recipes from her mother to bake her locally-celebrated pies and will offer slices of her homemade pie to anyone who brings a metal fork, in the community picnic area on the Plaza.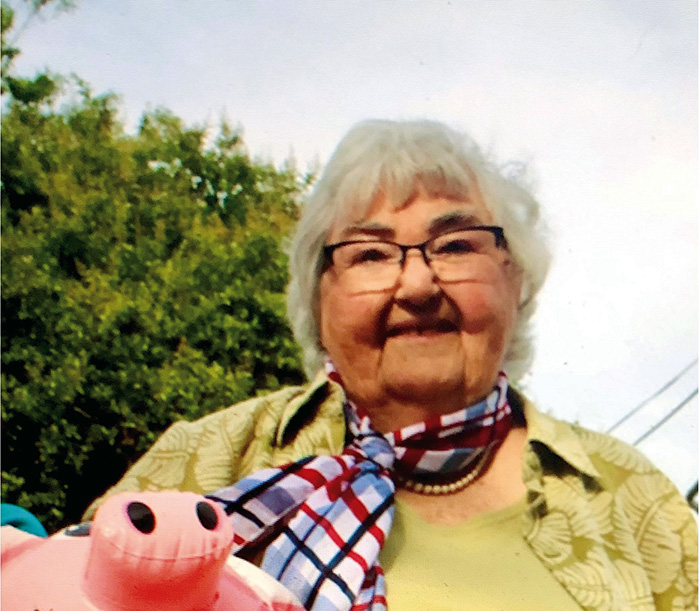 Festival attendees can purchase beer, by Bear Republic Brewing Co., and wines, by Trattore Farms and Saini Vineyards, as well as other beverages. Up-and-coming boutique winery Workshop Cellars will pour samples of its recent vintage of a zinfandel/syrah blend with grapes harvested from a post-Prohibition vineyard planted by Italian immigrants in 1934.
For entertainment, two stages will be called into play, with jazz, blues, Latin, rock, indie and ukulele performances scheduled throughout the weekend. Strolling poets, belly dancing and Ballet Folklorico dance performances, spoken-word artists, live graffiti painting to music and pop-up theatrical vignettes add to the carnival-like atmosphere.
On Saturday, participating local arts and culture groups will be available to discuss their programming for locals and visitors at an Art & Culture Hub. In addition to the Healdsburg Center for the Arts, the nonprofits include: Healdsburg Jazz, The 222, Corazon Healdsburg, Healdsburg Community Band, Raven Performing Arts Theater, Heartizens, Healdsburg Museum & Historical Society and others.
Festival hours are Fri, Aug. 26, 4–7pm; Sat, Aug. 27, 10am to 5pm; and Sun, Aug. 28, 10am to 3pm. Admission is free. www.healdsburgcenterforthearts.org/2022-healdsburg-arts-festival