The Greyhound girls soccer team is having a dominant year so far, running up a 5-0 record and outscoring opponents 22-2. Healdsburg trounced Cloverdale 8-0 in the last game of 2022, on Dec. 15; that followed a 6-0 walk over St. Vincent. Their next challenger is St. Helena on Monday, Jan. 9; their next home game is Friday, Jan. 13 against Rancho Cotate.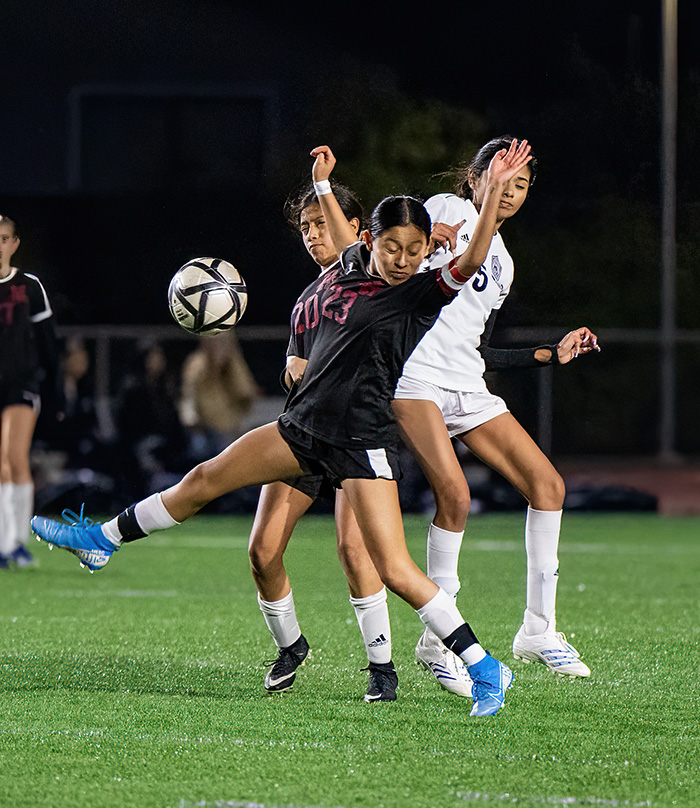 The boys soccer team gets back on the home field this Thursday night against Windsor, taking a 4-1 season record against the Jaguars' 2-1-1. The Healdsburg boys began their season with four straight shut-out victories against St. Helena (1-0), Cardinal Newman (1-0), Piner (2-0) and Maria Carrillo (1-0) before having the tables turned on them by Roseland University Prep, losing 2-0, on Dec. 13.
Start time for home varsity soccer matches is at 7pm on the reconditioned field facing University Street from the Healdsburg High School campus.
BOYS BASKETBALL
The Greyhound boys record isn't up to the level of the girls team, but it's too early to rule out a title run in the competitive NCS Redwood League. The Hounds finished 11-13 last year, 4-6 in the NCS Redwood League. Currently at 9-6 overall, Healdsburg has yet to play a league match; that changes tonight, Thursday, Jan. 5, with a game in Petaluma against St. Vincent de Paul (5-4). A Saturday, Jan. 7 game follows at Maria Carrillo High.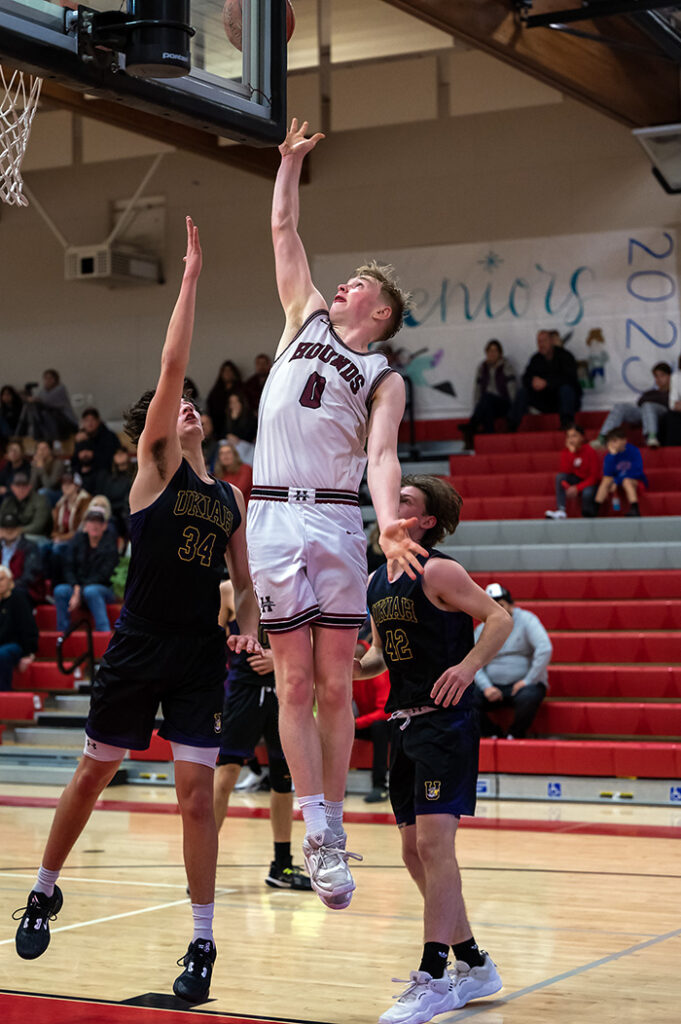 Healdsburg's next home game comes on Tuesday, Jan. 10, when they play Rancho Cotate (5-10). Start time is 7:30pm, at Smith Robinson.
WRESTLING
The high school's wrestling team traveled for two tournaments in December, and one came to them—the 2nd annual Drew Esquivel Wrestling Tournament, formerly the Healdsburg Duals, held on Dec. 17. Esquivel, a former Greyhound wrestler, was killed in a traffic accident while attending MIT. Other local sports events that bear his name include a golf tournament and the "Turkey Trot" 5k race on Thanksgiving.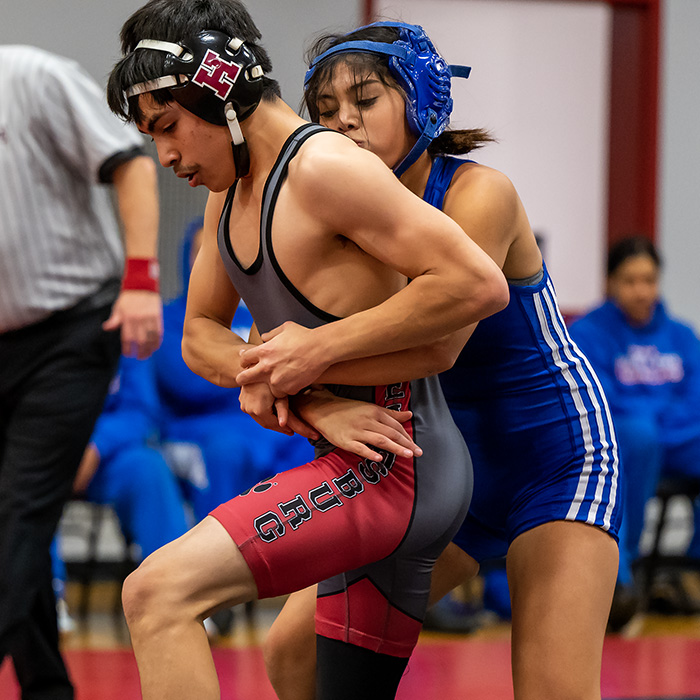 The Grapplin' Greyhounds did not place in the meet's results, which found two Sac-Joacinto schools, Del Oro (5-0) and Vista del Lago (4-1), taking first and second. Petaluma's Casa Grande came in third (also 4-1).
The previous day, Dec. 16, the school held the Mick Tapparo JV invitational tournament, and the Healdsburg team made an appearance in scoring with one first and one second for five points. Piner took first with 19 points, followed by Cardinal Newman and Willits with 14 points. Further information on results and other matches is online at highschool.healdsburgwrestling.com.
Scheduled North Coast Section duals began on Jan. 4 against Maria Carrillo, followed by the annual Deets Winslow Tournament Saturday, Jan. 7, at Sonoma Valley High.