Since its opening two years ago, in July 2021, Bacchus Landing has become recognized as a prime place to hold larger events in Healdsburg, from the monthly "Music on the Piazza" affair on first Saturdays, to several sold-out concerts for June's Healdsburg Jazz Festival.
On Saturday, Aug. 19, the expansive courtyard off Westside Road, surrounded by seven boutique winery tasting rooms, will be the site of the 11th annual La Cosecha Grand Tasting. The celebration will bring together most of the 20 wineries of the Mexican American Vintners Association (MAVA).
Though the annual MAVA event usually takes place in eastern Sonoma County or Napa, this year Aldina Vineyards hosts the grand tasting, and the accompanying art presentation, Latin music, Mexican foods and fundraising activities.
"We're super excited to host for the very first time," said co-owner Monica Lopez. "A lot of the wineries within the MAVA group are actually Nava Valley-based, so I'm thrilled to have them come to the Sonoma County side."
Lopez owns the company along with her brother, Francisco, but it's the spirit of their parents, Al and Dina Lopez, that pervades the endeavor—and explains the name of the winery itself.
"Aldina Vineyards really started as a hobby project for my dad," said Lopez during a tasting room visit recently. "They were the previous owners of Low Rider Magazine. And when they sold the business, they knew that they wanted to retire in Northern California wine country."
They ran the lifestyle magazine, which speaks to California's Hispanic culture, for a decade. While it may seem a strange precursor to a wine business, they then did end up planting roots in wine country. They bought about 40 acres along Mark West Springs Road in the late 1990s and planted a hobby vineyard, primarily of cabernet sauvignon.
The rich red varietal was Al Lopez's favorite, and he threw himself into the challenge, taking the highly-regarded viticulture program at Santa Rosa Junior College (SRJC) to better manage his acreage.
At first the grapes were sold to other wineries, though Al Lopez "was always doing a garagiste barrel or two of his own wine," said Monica Lopez. As it became a favorite among family and friends, siblings Monica and Francisco Lopez decided that they wanted to create a wine label around the family Mark West estate, and Aldina Vineyards was born, named for their parents.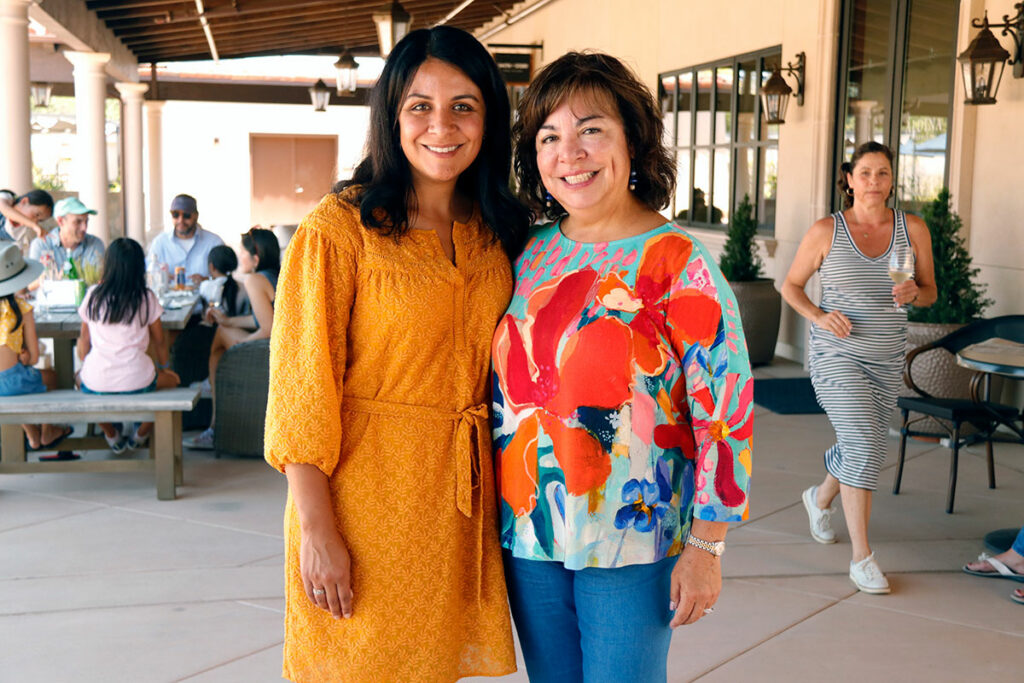 Even as they planned out how to grow the business with a tasting room storefront, the 2017 Tubbs fire swept down Mark West canyon, burning the family home and about 15% of their vineyards.
But the stage was set, and when the label debuted in 2018 it launched with a four-year vertical release, of 2012-2016 estate-grown cabernet sauvignon.
The Aldina story reflects that of most of the MAVA members, who come from immigrant and farm working backgrounds. Some of them worked the fields with their parents and were able to establish their own winery after years of hard work and dedication.
Several other MAVA wineries have achieved wide recognition, including Ceja and Robledo in Sonoma Valley. Lopez frankly discussed the disconnect between the people who work the fields in the wine industry and those who own most of the wineries.
"It's unfortunate that we are only the labor force behind all of these wine labels, versus being the face of them," she said. "There's so few of us; that's how MAVA came to be, coming together to have some representation."
Acknowledging that "it might not be every Latino's passion to also have a wine label," Lopez said that for her, representation means having "the ability to grow and become successful in an industry that sometimes is not as forward thinking."
She clarified by saying, "Personally, I have felt welcomed in the industry; I've never felt otherwise. But I do think that it's a little bit more of a struggle, you know, because we're not as well known, and we don't have big marketing dollars.
"But that's true of any boutique winery, Latino or non-Latino, right?" she added.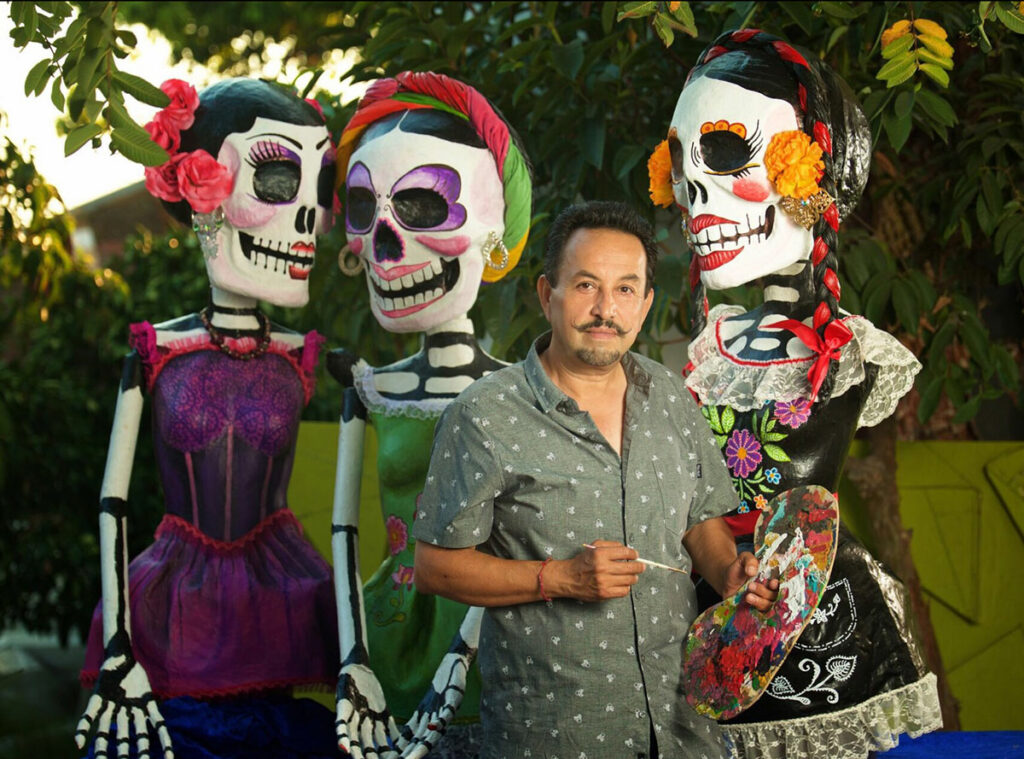 Aldina shares a tasting room with two other small wineries, Dot and Westside, while other wineries, including Dan Kosta's Convene, Smith Story, Montagne Russe and the Settings Wines, fill out the Bacchus Landing space. They will all be participating in the Aug. 19 La Cosecha Grand Tasting ("cosecha" means harvest), with Aldina as host.
This wine festival promises to bring over 15 Mexican American vintners together, where they will not only share their exquisite wines with over 200 wine enthusiasts, but tell their stories of how they ultimately became winery owners.
Guests can expect Mexican delicacies by Oaxacan chef Octavio Diaz of Agave Restaurant, live entertainment from Carlitos Medrano y Sabor De Mi Cuba, a catrina art installation by Ricardo Soltero and a silent auction. The silent auction will serve as a fundraiser, which will continue to provide MAVA with the funds to promote its members.
MAVA's La Cosecha Grand Tasting is from 6-9pm on Saturday, Aug. 19, at Aldina Vineyards 14210 Bacchus Landing Way. Tickets are $75-$195 at nsmava.org.