Just before 8am on Thursday morning, June 9, a fire broke out in an older home on Prince Street near downtown Healdsburg, which proved fatal to a resident and several pets.
The house, built in 1910, a three-bedroom wood frame structure with a walk-up front porch, sustained considerable damage of between $500,000 and $1 million, according to Healdsburg's Fire Chief Jason Boaz, and would need to be completely rebuilt. There were no operational smoke alarms or overhead sprinklers in the 112-year old home.
The deceased was identified as Chase McCann, 26, of Healdsburg. He was located in one of the bedrooms and was unresponsive at that time. McCann had developmental disabilities, according to public information.
First to arrive on the scene was the Healdsburg Fire Department, with division chief Lance McDonald. "The first crews made a quick attack," said McDonald. "Our second Healdsburg unit arrived shortly after assigned for search and rescue. They went in behind the first crew and pretty quickly located a victim and immediately removed him."
One of the fire responders suffered burn injuries from the high heat of the fire. McDonald said the other residents had apparently escaped uninjured.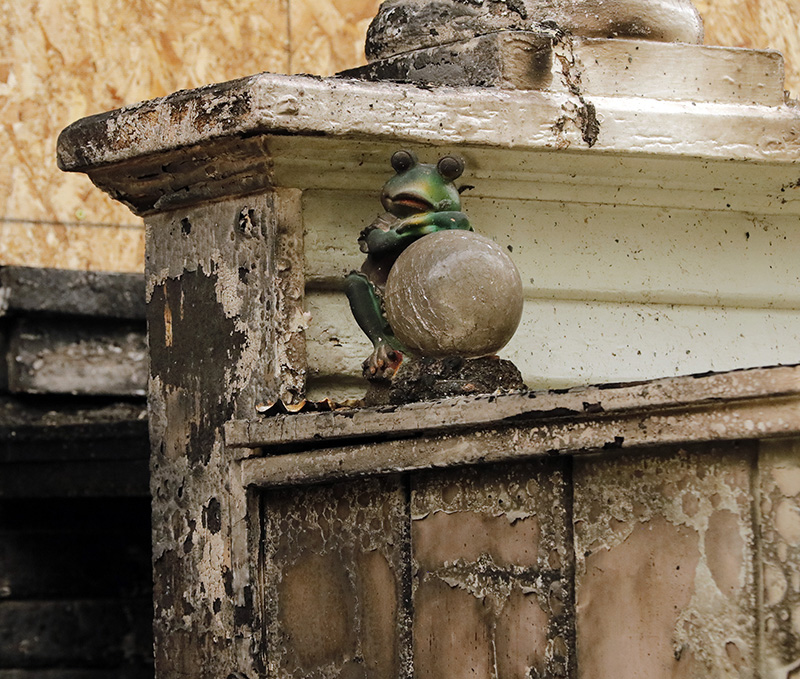 McDonald said the victim was pronounced deceased at the scene. The heavy smoke inside the home led to suspicions of asphyxiation, but as yet no official cause of death has been released. Nor has any official cause of the fire, which gutted much of the ground floor of the home. An attached two-story structure to the rear sustained damage as well.
Several other teams responded with mutual aid, including Sonoma County Fire District, Santa Rosa Fire, Cal Fire, Dry Creek Rancheria and Bell's Ambulance.
Several pets also lived in the home, and while a dog and a cat were rescued three cats perished, as did several caged birds. The cat was resuscitated at the scene, said McDonald, and both surviving pets were released to the family.
That same Thursday afternoon, the city red-tagged the house as uninhabitable. It was surrounded by yellow tape and a temporary fence installed to keep out intruders. Family members and owners of the property were unavailable for comment.