Jazz pianist and composer Keith Jarrett once opined, "Jazz is there and gone. It happens. You have to be present for it. That simple."
Fortunately, we know precisely when and where jazz will happen locally when the Healdsburg Jazz Festival returns for its 24th year.
Running from June 13 to 19, the festival offers a bevy of "curated pairings" of music and dance, spoken word and food, and a free daylong Juneteenth celebration among other offerings under the artistic direction of Bay Area music legend Marcus Shelby, who took over for founder and artistic director Jessica Felix in a cultural moment that is—to risk understatement—unprecedented.
"As far as it goes with the festival and programming, it did give me an opportunity to think about how I might want to approach Healdsburg Jazz as an artistic director," Shelby said during a recent phone interview. As artistic director, he factored many elements into the equation, from "the constituencies we would serve, the education that we would deliver, the artists that we would book and the extension of the great foundation that was set by Jessica Felix, which was a very solid foundation."
The result is seven days of award-winning local and international artists performing in a diverse array of genres and styles.
This year's performers include NEA Jazz Masters Dave Holland and Kenny Barron, Grammy Award winner Charlie Musselwhite, Kevin Eubanks, Mads Tolling, Kenny Washington, Bobi Céspedes, Arenas Dance Company, Jonathan Blake, Paula West, Jesús Díaz y su QBA, Natalie Cressman & Ian Faquini, Terrie Odabi, Sylvia Cuenca, and the Juneteenth Celebration in the Plaza with Willie Jones III Quintet featuring Jeremy Pelt, Ralph Moore, David Williams, and Jeremy Manasia, MJ's Brass Boppers, the Curtis Family C-notes, and poets Enid Pickett and Kamau Daáood.
Key to Shelby's vision is exploring "how the performing arts intersect with music, how theater intersects with music, how poetry intersects with music, how spoken word and choreography dance, how all of these artistic collaborative forms intersect with music as the sort of primary force," he said, noting the  excitement of how collaborative art works together. "Artists learn from each other; they're inspired from each other."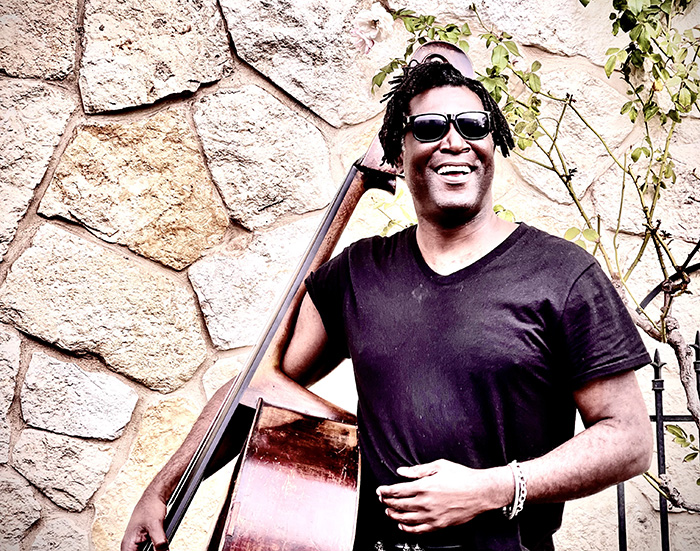 Shelby is also keen on integrating as much of the local experience of Healdsburg into the festival itself, emphasizing the variety of locations and venues selected for the myriad performances. Locations include the Hotel Healdsburg, Little Saint, Raven Performing Arts Center, Elephant in the Room, The Jackson Theater in Santa Rosa, Healdsburg Farmers' Market, St. Paul's Church, Truett Hurst Winery and the Healdsburg Plaza.
"It's that one week where everybody in town—they feel part of it—they're welcoming in tourists and visitors, there are locals and people coming from the Bay Area and really turning that week into a monster music week of culture, art and music," said Shelby.
When asked to highlight a performance that illustrates his vision of creating musical experiences from a variety of elements, Shelby points to an upcoming Afro Cuban-themed performance featuring singer Bobi Céspedes, who he describes as a "cultural hero here in the Bay Area."
The June 16 engagement begins with a pre-show talk with Elizabeth Sayre, musical director of Arenas Dance Company, that explains how music and dance are inextricably linked in Afro-Cuban artistic traditions. Céspedes follows with a performance that includes narratives about her family life and love, and the wisdom of Afro-Cuban fables. The show also includes a performance by the Arenas Dance Company, a predominantly all-women Cuban dance and drum ensemble.
As Shelby explained, "That's one show I'm really excited about because it shows the multi-artistic direction we're going in."
For more information and tickets, visit healdsburgjazz.org.