The intersection between the cannabis industry and environmental sustainability has long been a source of conflict. Regulations surrounding the packaging, labeling and tracking of cannabis products, combined with the energy-intensive nature of indoor growing, have raised concerns about the impact of the industry on the planet. However, not all cannabis businesses are content to let these challenges detract from their commitment to sustainability.
Solful, a Northern California dispensary, has taken a groundbreaking step by becoming the first dispensary to join 1% for the Planet as a business member, a move that underscores its dedication to both the environment and its community. The cannabis industry is often criticized for its impact on the environment, but Solful is showing that it is possible to operate within the industry while prioritizing environmental responsibility.
Who is Solful?
Solful is a cannabis dispensary located in Northern California that was founded with the goal of promoting community health and well-being through the responsible use of clean and effective cannabis. The company was started by local entrepreneurs Peter Dickstein and Eli Melrod, who were inspired by the positive impact of cannabis on a loved one during a battle with pancreatic cancer.
Their mission was to create a dispensary brand that would make cannabis more accessible, understandable and normal for those seeking to enhance their health and happiness. After careful planning, Solful opened its doors in 2017 and has since been sourcing its flower exclusively from the Emerald Triangle region, which is known for producing some of the highest-quality cannabis in the world.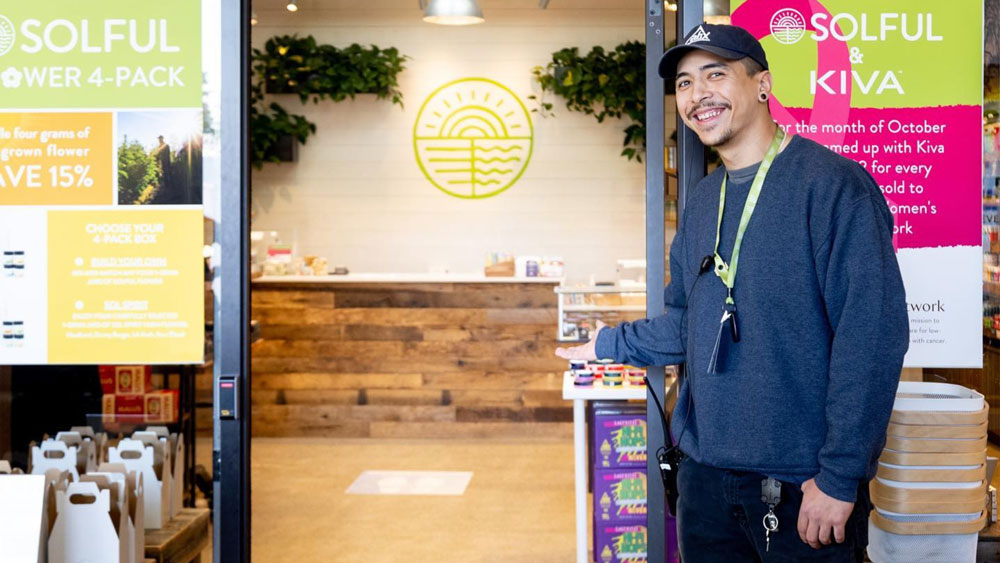 From Seed to Sale: Solful's Commitment to Sustainability
Solful works closely with a group of local farmers who share their passion for quality cannabis. That means dedicated attention to what they put in the soil and how they tend to the land to ensure it will be around for many future generations. It also means hands-on farming practices with little use of automation. As for their edibles, extracts and other products, Solful partners with local producers to keep money circulating in their community.
Once in the store, the team of Health and Happiness consultants at Solful is dedicated to educating and listening to customers, providing personalized recommendations based on their individual needs. It's not an experience like many dispensaries where you shuffle in, pick something from the locked case and check out. Instead, consumers can ask as many questions as they like, and be thoughtfully guided to the best products for them. The open floor concept allows customers to pick up products and check them out for themselves, much like any retail environment. This takes the pressure out of making a purchase decision and allows customers to have an immersive brand experience.
The Power of Partnership
In addition to its commitment to quality, Solful is also committed to the environment and has become a member of 1% for the Planet to demonstrate its ongoing commitment to sustainability. The company believes that everyone can make a difference and that it's a core responsibility for the cannabis industry. 
As the first-ever dispensary to join this esteemed organization, Solful is setting a new standard for environmentally responsible businesses in this industry.
1% for the Planet is a nonprofit organization that connects businesses with environmental nonprofit organizations and certifies businesses that donate 1% of their annual sales to environmental causes. Solful has committed to donate 1% of all sales from its branded products to nonprofit organizations that focus on sustainable agriculture and climate adaptation.
1% for the Planet aims to ignite wise eco-philanthropy, having already allocated over $435 million to worthy environmental causes since its inception. With a custom-fit approach to giving, the organization forms meaningful partnerships between its members and environmentally-focused nonprofits.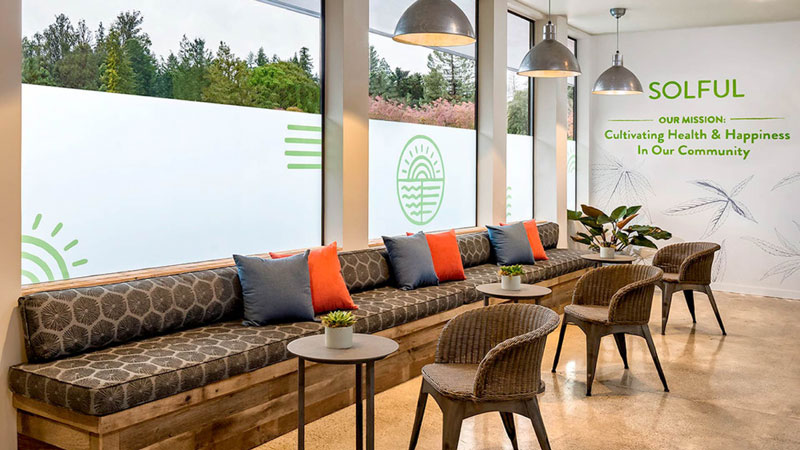 Supporting the Community: Solful's Partnership with Nonprofits
Solful proudly supports several organizations and has been doing so long before its membership with 1% for the Planet. Three of the organizations it supports are recipients of 1% for the Planet contributions, and Solful is thrilled to continue to work with these incredible people.
The Ceres Community Project is dedicated to aiding low-income families facing illnesses by offering nutritious meals, community support and love. The organization was founded by a group of teens who cooked meals in a donated church kitchen and has since expanded its network.
The Botanical Bus provides culturally responsive and community-driven herbal health services to Latinx and Indigenous communities through a mobile clinic that is bilingual in Spanish and English.
Daily Acts is committed to creating more resilient, nourishing and connected communities through sustainable practices. The organization strives to address the climate crisis by educating the community, fostering leadership and promoting cultural and policy change.
As the recreational cannabis industry continues to grow, Solful recognizes the importance of ensuring a healthier, more sustainable environment.
"Solful has always existed for the health, well-being and happiness of our community, customers and the planet. Now, more than ever, as recreational cannabis takes off and medicinal awareness grows, we want to ensure a healthier, more sustainable environment, which includes supporting important organizations that are working diligently to make our world a better, more liveable place," said Eli Melrod, CEO and co-founder of Solful.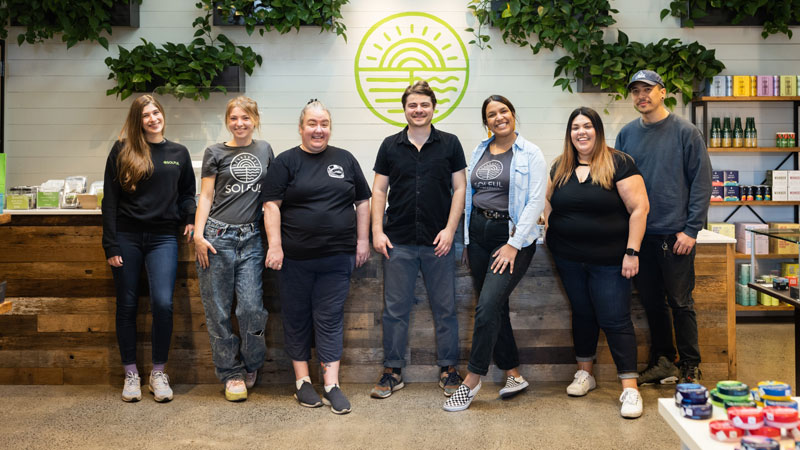 Visit Solful
Check out Solful in Santa Rosa, Sebastopol and San Francisco and explore Solful's selection of high-quality, sungrown cannabis. Your purchase of any Solful-branded product will contribute towards Solful's 1% for the Planet partners. You will also find plenty of educational materials in-store to learn more about their causes and why sustainability is so important now more than ever. 
Solful is pleased to announce the recent launch of its third location in San Francisco, and it looks forward to serving the community. This boutique-style shop is located at 900 Irving Street and encompasses over 2,500 square feet of space. Customers can expect the same excellent customer experience here and continued education as Solful embraces its membership with 1% for the Planet.