While final results will not become available for several days, the trend is clear in most local races—with only the two-year Healdsburg City Council seat in doubt.
In that race, newcomer Ron Edwards holds to a narrow lead over former councilmember Brigette Mansell. Only 33 votes separate Edwards (1,094) from Mansell (1,061), while Matias Lopez Jr. received only 234.
For the four-year seat, incumbent Evelyn Mitchell was the top vote getter with 1,507, just ahead of first-time candidate Chris Herrod with 1,472. But that's more than enough for both Mitchell and Herrod to claim a seat on the council for the next four years.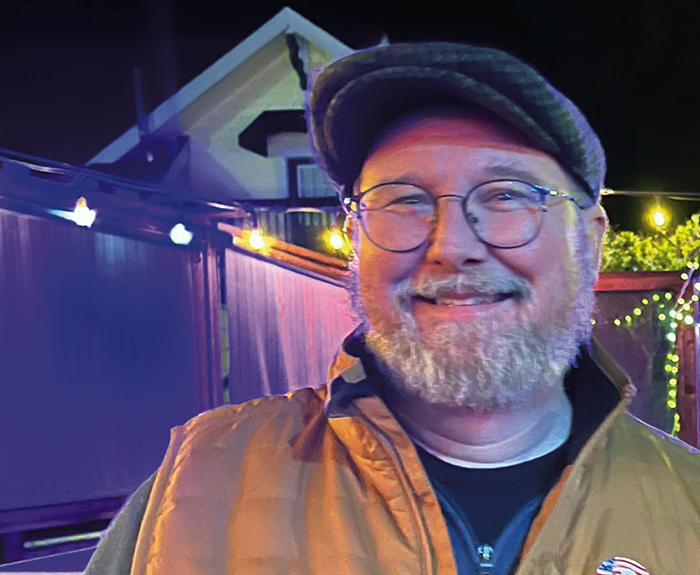 The other two candidates, Susan Graf (933) and Linda Cade (423), fell short in their efforts.
Both city finance measures were passed by voters—Measure L, which allocates 2% of the occupancy tax (TOT) for parks, easily earned passage 1,845 Yes to 691 No (at over 72%, it was enough to meet the two-thirds threshold).
Measure M, which would allow city taxes to cannabis businesses, also passed, 1,816 to 704, although it was a simple majority vote issue, and at this point cannabis businesses are not permitted in the City of Healdsburg.
Waiting for the Results
On Election Night, most of the candidates could be found downtown—Mitchell at Cartograph Winery on Center Street, Edwards at Duke's on Plaza, and both Herrod and Mansell at the Elephant in the Room on Mill Street. But they had all gathered for a good-luck drink at Duke's even before the polls closed at 8pm.
Also on hand in downtown Healdsburg the night of Nov. 8 were current council members Ariel Kelley and Dave Hagele, as well as former council members Shaun McCaffery, Gary Plass and Joe Naujokas (and perhaps others). 
Herrod was soft-spoken but confident in his statement at the Elephant. "I've always felt that my ideas and my motivation for running were in sync and resonated with a lot of people in this town," he said. "… and I think that's paid off in votes. And so I don't want to see it any other way, because that's the way I want to govern as a city council member."
Although Herrod had never run for office before, he said "It was a tremendously positive experience. This town is full of great people, and even the ones that disagreed with me were just awesome. My fellow candidates were amazingly friendly all through it, and we couldn't be more grateful for the experience and for living here."
At Duke's, Edwards sat in a much quieter environment with his wife, Cecilia Pickering, at the bar, seemingly somewhat surprised by his narrow lead. Throughout the campaign, he made much of his walking to every house and knocking on every door, in part to overcome the perception that he was a newcomer.
"And as a candidate, it really helped me understand the town by going into different neighborhoods and talking to the different social, economical status of people, from over by Healdsburger all the way up to Parkland Farms—just seeing the wide range of residents that live here, and hearing them. They all enjoy living in those places, and everybody wants to get along," said Edwards.
He reflected on the course of the campaign, which he was gratified to find so civil. "You know, it was really nice this afternoon that all six of the seven candidates all got together for a drink… And that's nice because at the end of the election, we still need to be civil."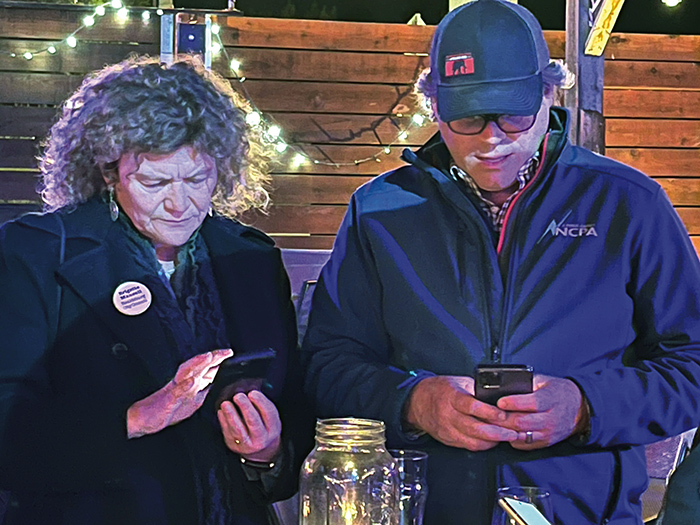 For her part, Mansell—a former councilmember who was running on her experience—was gracious on the election's morning after. "No matter the result of this two-year city council race, this morning, after taking down 87 yard signs, I am focused on the metaphor of the bridge that both Ron Edwards and I have on our signs: Healdsburg will come together."