With gender fluidity, one wonders about "Burning Man." Right? Burners gather 375 miles northeast of Healdsburg in Black Rock City, NV—an alkali desert plain called "the playa." Burners have a sense of humor, for sure, but the playa also stems from its location on a dried lakebed.
The first Burning Man took place on an actual playa, Baker Beach, near the Golden Gate Bridge, on June 22, 1986, as a bonfire ritual celebrating summer solstice. In three years, it evolved from burning an eight-foot-high man and small wooden dog to a 30-foot-high wooden man colossus.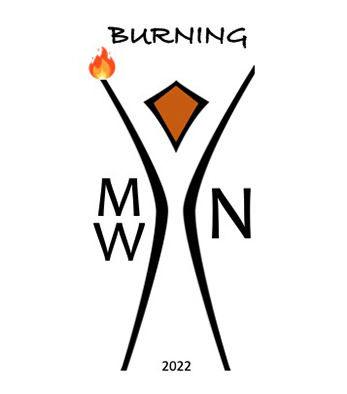 Burning Man grew and moved to Nevada in 1991. From a handful of revelers on a summer evening, it has grown to an iconic gathering of approximately 79,000 people, making it the sixth largest city in Nevada during the last week in August.
Fun facts: Each year since 1996, Burning Man has had a theme. This year's theme honored the transformative power of dreams. It was titled "Waking Dreams." The 2019 pre-COVID gathering hosted 1,500 themed camps. Themed camps are sanctioned groups providing services and creative experiences.
Camps and revelers are located on a semi-circle grid identified by hands of an imaginary clock and alpha-ordered rows. For instance, the hot dog camp might be 7:15 G, the inflation station (bike flat tires are a thing) might be 9:00 A.
Burning Man's last gathering accommodated 632 mutant vehicles and 415 pieces of placed art. If you live near Healdsburg and visited Paradise Ridge Winery's sculpture garden, you might have seen Burning Man art, a mutant vehicle and 2022's temple under construction.
The temple is as central to Burning Man as "the man." It's a place honoring our temporal universe. The temple is burned on the final night of the gathering, a day after the "man burn." It's the largest gathering "leaving no trace," thus any MOOP (Matter Out Of Place) is picked up by shoulder-to-shoulder lines of people leaving the desert as it was found.