Healdsburg has its Future Farmers Fair in May, Petaluma has the Sonoma-Marin Fair in June and Santa Rosa has the Sonoma County Fair in August. But for fans of Americana, the first one on the calendar, and perhaps the best, is the Cloverdale Citrus Fair this coming weekend.
It's just under 20 miles up Highway 101 to Cloverdale, where the 131st annual Citrus Fair takes over the town's eponymous fairgrounds for four days of family activities. The fair was first established in 1892 to celebrate the citrus crop that was once a big part of northern Sonoma County agriculture. 
While citrus production is no longer as widespread, the Citrus Fair goes on and keeps Cloverdale a magnet for family gatherings to hear music; take in agricultural, arts and crafts exhibits; ride the Ferris wheel; and enjoy the carnival atmosphere of small town California.
There's a Senior Day (Friday, Feb. 17), a Parade Day (Feb. 18), a Family Day (Feb. 19) and of course a Kids Day (Monday, Feb. 20, a school holiday). There's even a Battle of the Bands on Sunday for local musicians, and a headliners concert in the auditorium on Saturday night, featuring Outlaw Mariachi from Los Angeles, also known as "Los Charros of Rock."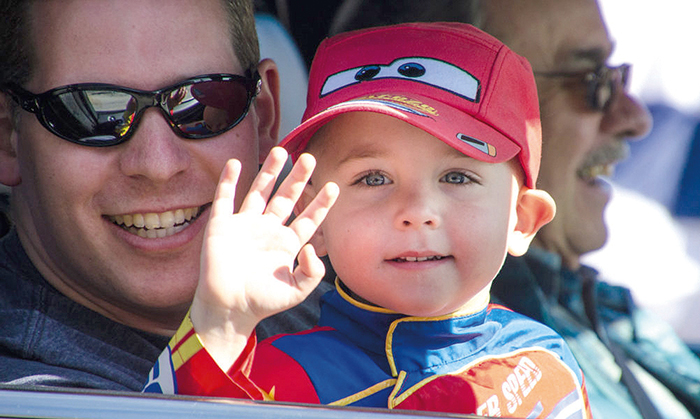 "What a Wonderful World" is this year's theme, expressing renewed optimism as the COVID pandemic recedes into history. Just last year, the Citrus Fair was delayed from February into April, to avoid the winter pandemic closures. Its return to its traditional date is a welcome one for long-standing fair-goers.
"My personal favorite thing about our fair is its uniqueness. It is the first fair of the year and one of two citrus fairs in the state of California," said Dylan Davis, the Citrus Fair president. "Our fair is built on support and community. All of our hard work for the past year is for you."
Both Saturday and Sunday include tastings from this year's San Francisco Chronicle International Wine Competition award winners. While that competition has become widely known, less well known is that it began its run as the longstanding Cloverdale Citrus Fair Wine Competition, later known as the Tri-County Wine Competition and later the California North Coast Wine Competition.
It was only in 2020 that the Chronicle won the rights to the event, which is now California's largest competition of North American wines. In 2023, there were some 60 judges representing North American wine regions, evaluating 5,500 wines from nearly 1,000 wineries. There are crowded public tastings in San Francisco at Fort Mason Center—and less crowded ones in Cloverdale in the Citrus Fair Tea Room, beginning at noon on both Saturday and Sunday, Feb. 18-19.
While almost all of the festivities happen at the Cloverdale Citrus Fairgrounds, located just south of downtown at 1 Citrus Fair Dr., the party spills out into the streets on Saturday when the annual Citrus Fair Parade wends through town, starting at 11am.
This year's parade marshal is Mary Jane Mittelstad, the first woman president of the Cloverdale Citrus Fair board of directors. As the parade procession gets underway, the route is crowded with locals and visitors who line Cloverdale Boulevard through downtown.
A perusal of the schedule of events for the fair shows exhibitions and competitions in everything from jewelry, quilts, photography, gifts and gadgets, as well as poultry, rabbits and pygmy goats showing in the Barnyard (livestock area).
But it doesn't stop there: There are also orange juicing contests, comedy and juggling shows, gourmet foods demos, and of course food trucks and beer vendors throughout the weekend.
The only downside is that it closes at 9pm on Friday, Saturday and Sunday, and 5pm on Monday.
It's a long-standing joke among regulars that if it's Citrus Fair, bring an umbrella: It always seems to rain on the February weekend when it's held. This year is no different: Rainfall is predicted for Friday. While the weather is supposed to be sunny for the weekend, it is Citrus Fair weekend—so one is cautioned to bring an umbrella, just in case.
Four-day admission is $29, daily general admission $10; free admission for seniors on Feb. 17, for kids under 12 on Feb. 20. Tickets may be purchased at the fair or cloverdalecitrusfair.org.