City offices will reopen on Monday, Jan. 2, 2023.
Healdsburg Museum: Vintage wooden toys and Wayne Padd's model train on display through Jan. 8, along with "Stories Behind the Structures," a local architecture exhibit. Open 11am-4pm, Wednesdays through Sundays (Closed New Year's Day).
Fellow Pynins: "Dad Country" performance by contemporary folk duo Fellow Pynins, in the Lounge at Little Saint, Thursday Jan. 5, 5:30pm, 25 North St.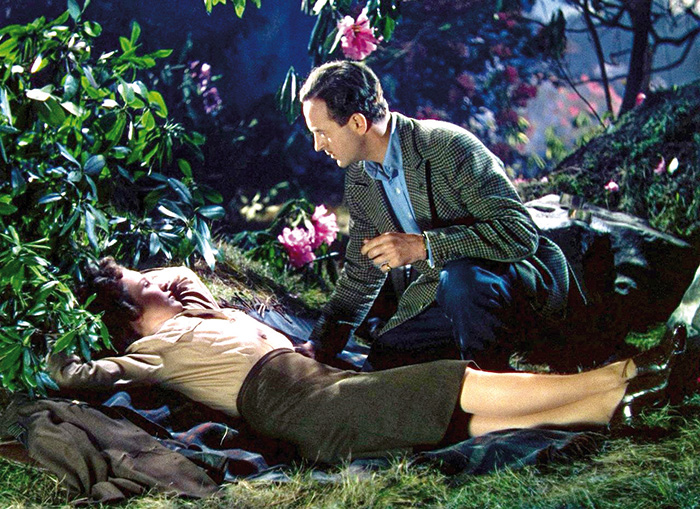 'A Matter of Life and Death': Existential fantasy from directors Michael Powell and Emeric Pressburger, with David Niven and Kim Hunter. Thursday, Jan. 5, 7pm at The 222; tickets $15 at the222.org. Screening at Paul Mahder Gallery, 222 Healdsburg Ave.
Mojo Music: Johnny Mojo and Friends, featuring Joe Craven. $15, Saturday, Jan. 7, 9pm-midnight at Elephant in the Room, 177A Healdsburg Ave.
Artists Reception: Healdsburg Center for the Arts exhibit, "Blue," runs through the month. On Saturday, Jan. 7, reception for the artists from 5-7pm, 334 Center St.
Planning Commission: Scheduled meeting Tuesday, Jan. 10, 6pm at City Council Chambers, 401 Grove St.
Blood Donation: Annual blood drive on Wednesday, Jan. 11, at Healdsburg Fire Department, 601 Healdsburg Ave. Pre-schedule donation, 1:30-6:30pm.
Winter Wine Weekend: Saturday and Sunday, Jan. 14-15, 30th Anniversary Winter Tasting event along the Wine Road. $95 Weekend, $75 Sunday Only, $10 designated drivers (no Saturday Only ticket available). A detailed program to be available at wineroad.com.
'Cesar Died Today': Original play by Gabriel Fraire and John Fraire. Thursday-Sunday, Jan. 19-22, various times. Tickets $25, students $10, at the Raven Performing Arts Theatre, 115 North St.
Comedy Night: Return of laughs at Coyote Sonoma, Saturday, Jan. 21, 7-9pm. No reservations, first come, first seated. Details to follow at coyotesonoma.com; 44F Mill St.
City Council: Regular Monday meeting, Jan. 23. 6pm at City Council Chambers, 401 Grove St., or one may watch on facebook.com/cityofhealdsburg.Blues at the Raven: English blues guitarist Matt Schofield, Thursday, Jan. 27, $25 and $40. Raven Theatre, 115 North St., 7:30pm.