Results of Sonoma County's annual Point-in-Time (PIT) count, reflecting the number of unhoused as of Jan. 27, 2023, were originally released in May. But according to Jeff Kay's weekly City Manager's Report, its recently updated statistics show that Healdsburg is making significant strides to reduce homelessness.
The PIT Count data is used to track progress towards ending homelessness in Sonoma County, identifying potential gaps in services and informing future planning for providing homeless services.
The annual one-day snapshot found a total of 33 individuals experiencing homelessness in Healdsburg, down from 97 individuals in 2022. These results align with broader positive trends in Sonoma County and Northern Sonoma County that also had reductions in their homeless populations.
"Much of the local progress can be attributed to the opening of the L&M Village, a transitional housing facility for individuals experiencing homelessness," said Kay. "The City facility is operated by Reach for Home and includes a broad array of supportive services and assistance aimed at moving participants toward permanent housing solutions."
The L&M Village was funded through the State of California's Project Homekey program and with funding from the Sonoma County Community Development Commission. It opened in October 2022, at the site of a former motel at 70 Healdsburg Ave., with 21 rooms as provisional housing for the unhoused.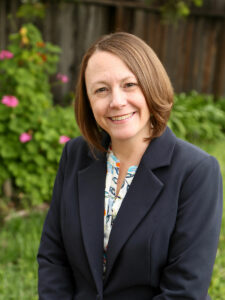 "Reach for Home is excited about the 2023 Point-in-Time Count numbers for Northern Sonoma County, especially following the 25% decrease from 2020 to 2022," said Reach for Home CEO Margaret Sluyk. "This is a big step towards our goal of reaching Functional Zero in Northern Sonoma County—meaning that homelessness is rare and brief."
Sluyk continued, "We also realize that a single Point-in-Time count is one piece of data and can change. We continue to work with each individual person to find solutions to help them."
Since its opening, over 25 individuals have engaged with the program at the L&M. Among them, 10 participants have successfully transitioned into permanent housing or have become housing-ready. They are preparing an update with the latest numbers for the Sept. 5 Healdsburg City Council meeting.
"The L&M Village's role has been pivotal in assisting with the effort to address homelessness not only in Healdsburg, but all of North County," said housing director Stephen Sotomayor. "We have more work to do, but the PIT count makes it clear that we are making progress and heading in the right direction."
"Recognizing that homelessness is a regional challenge, the City of Healdsburg is grateful for the ongoing partnerships and support provided by Reach for Home, the County of Sonoma and the State of California," concluded Kay.